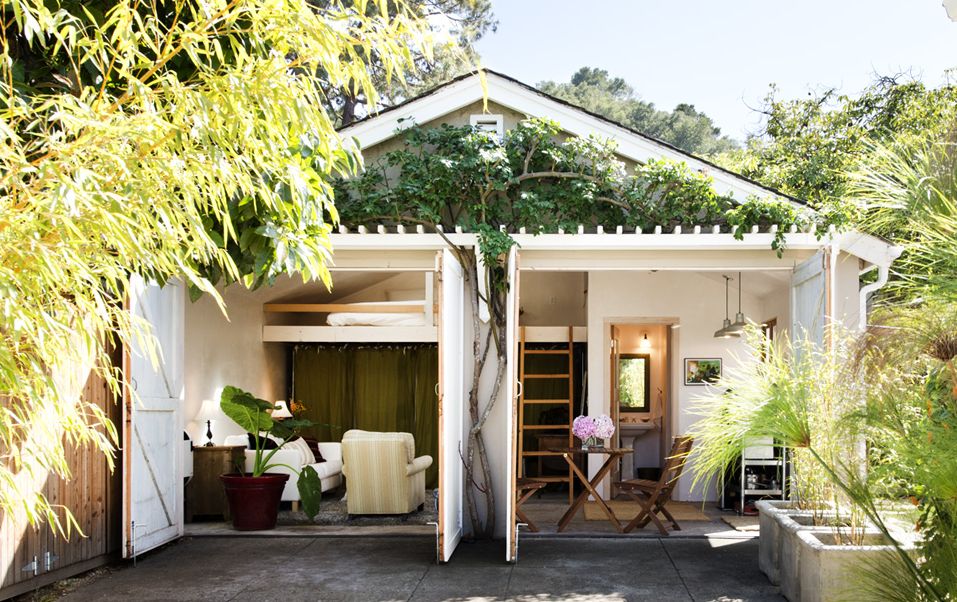 Garage Conversion Ideas That Will Make My Garage Unique
If you were able to include a new room in your home, what would it be? Maybe a space for family to gather or even a relaxing oasis away from the grind of everyday life. I can tell you that you can make your dream room a reality if you have a garage you're ready to transform for a new purpose.
Here I will give you some great garage conversion ideas that will make your garage unique and make your garage a useful living space.
If you want to expand your home's footprint but, cannot add to it, look to the garage. Weigh the extra living space versus just how much your car needs to be protected from the elements. Then, shake the thought of those bad garage conversions where the driveway goes right up to some awkward windows and doors that clearly used to be a garage opening.
Now I'm not talking about those type of conversions. I'm talking about some very clever conversions where even a trained eye would probably not guess the space used to be a garage. These remarkable transformations could  inspire you to leave your car parked on the street.
The garage often ends up being a place to store endless piles of old junk. It's a fairly big space in your house but the majority of the time, it's completely wasted. If you actually took the time to go through the stuff that you've got in there, you're likely to find that you don't want or need most of it. Once you get rid of anything that's useless, you'll be left with a good amount of space that can be used for something more practical.
When thinking about a home remodel, consider converting your garage into living space that you'll want to spend time in. Here are a few ideas you can use to transform your garage.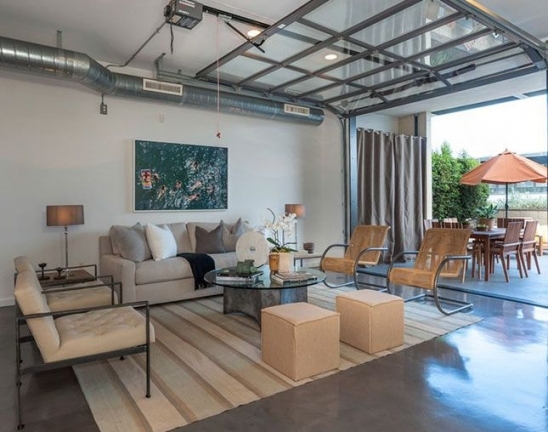 What to Know About Garage Conversions
Garages are traditionally used as storage space for outdoor equipment and cars. For some homeowners, this space may not meet the needs they have, leaving some parts or the whole garage space completely unused. As we all know, extra space is a commodity, and it's a great idea to use as much as you can.
However, garages are not always immediately suited for typical indoor use. Insulation, security and flooring repairs are necessary to create your new room.
The average cost to remodel a garage is $8,582, depending on how you plan to repurpose your garage. From a high-tech home theater to a simple art studio, what you decide to do with your space will change the cost of the project.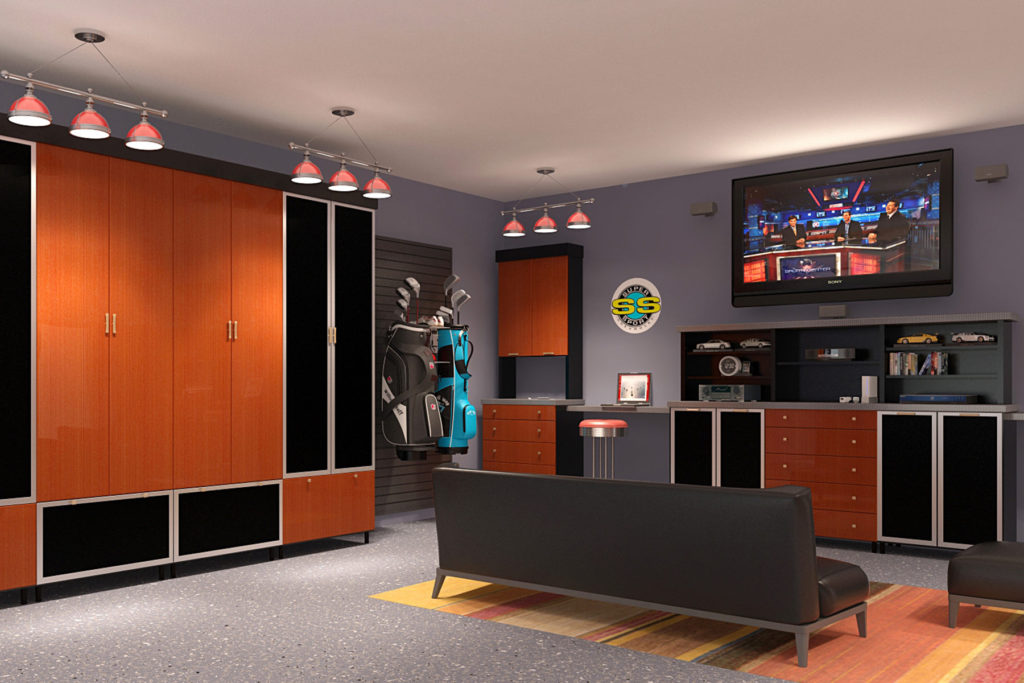 Man Cave
Certainly a dream room, a garage man cave will have all your neighbors talking. Let him express himself with a space all his own, filling it with sports memorabilia or games that he loves. Of course, every man cave needs a television. Be sure to contact a pro that can help with any electrical work that needs to be done, as most garages may not be suited to play the big game right away.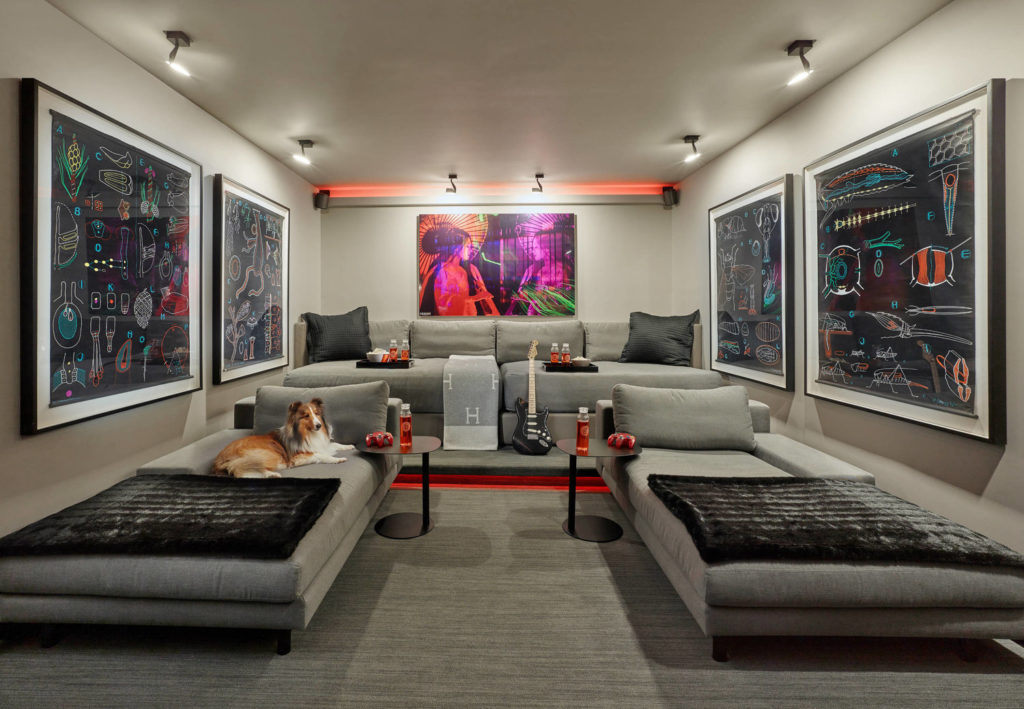 Home Theater
For a room everyone in the house can enjoy, a home theater is the answer. By remodeling your garage, you can create your own theater to watch all your favorite movies and shows comfortably. Consider adding your favorite theater-style chairs and décor. Windowless garages make the ideal home theater setting to really get the effect.
Of course, you'll need to install the correct wiring during your garage remodel for all the latest technology. The average cost to install home theater wiring or components is $334.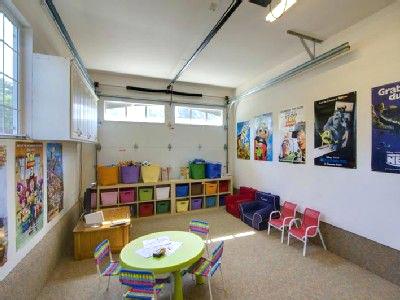 Children's PlayRoom
Tired of tripping over toys throughout the house? Give your children their own space to have fun with a playroom. This fun garage conversion is one the kids can get involved with. Have them help pick out bright paint colors they'd like to see in their playroom.
Consider adding mats or padded rubber flooring to prevent against any injuries as they play and maybe a few beanbags or two so they can rest.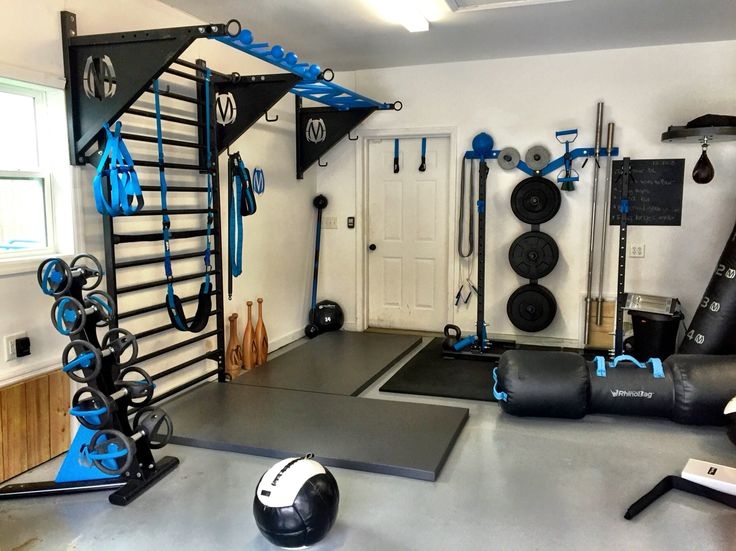 Home Gym
If you love the gym, but hate the commute, consider bringing the workout to you with a home gym garage conversion. If you're serious about your workouts, you might not want to wait until you can next make it to the gym.
Turning the garage into a home gym is probably the easiest conversion that you could do. The only change that you might need to make is adding a bit of ventilation so it doesn't get too sweaty in there. Apart from that, it's just a case of buying some equipment and putting it there.
Garages provide plenty of space for a treadmill, weights or a stationary bike. Installing padded gym flooring is a must to protect your garage against heavy equipment. Be sure to decorate with colors and photos that inspire you to train your hardest in a space all your own.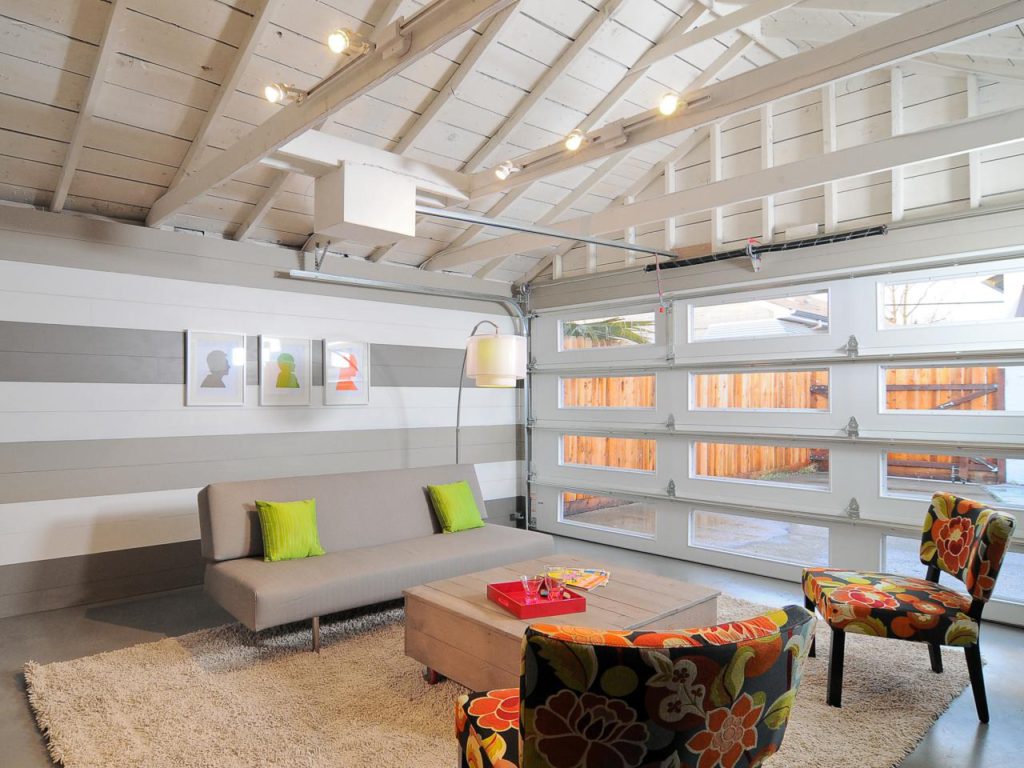 Bedroom
If the garage is spacious enough, why not turn it into another bedroom. It will massively increase the value of your house and give you a space for guests. If your family is growing, then this could be an alternative solution to moving house.
This is quite a big undertaking as you'll need to make sure that you install proper heating and electricity if it's going to be somebody's bedroom. However, if you have the time and money, it's definitely worth it. If there is space, you could also add a bathroom, making it it's own self-contained area that is great for house guests.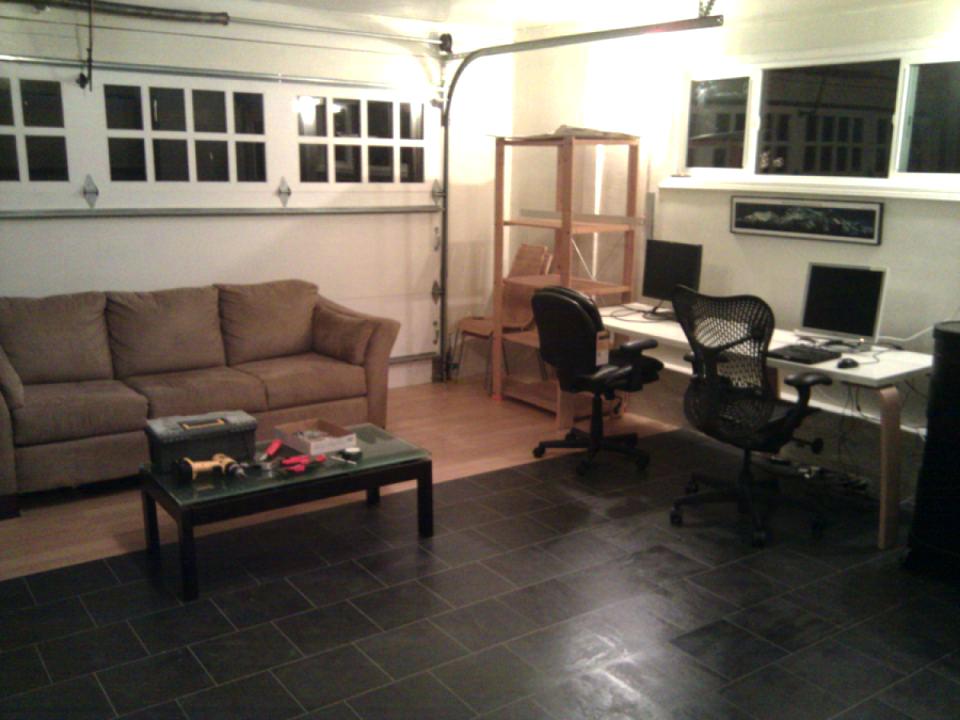 Home Office
Anybody that works from home will tell you that avoiding distractions can be difficult.  It can be easy to slip into bad habits if you are at home with all of your normal comforts around you. The best way to combat this is to have a separate space for working and treat it the same as you would any other office. If you have limited space in the house then it can be a struggle to carve out this particular area.
Converting the garage into an office will help because it will be completely cut off from the rest of the house. Just like a bedroom conversion, heating and electricity are the most important things. If your working area is uncomfortable then you aren't going to be very productive at all.
Converting a garage is the most cost effective way of creating more space for your home. It's a great way to use space that you already have but, not used efficiently.
So, here were some ideas for your garage, if your are planning to add some useful living space to your home. Some are a cheaper conversion than others but, I think all are well worth it if you need more space.
Thanks For Reading,
MyNeatGarage